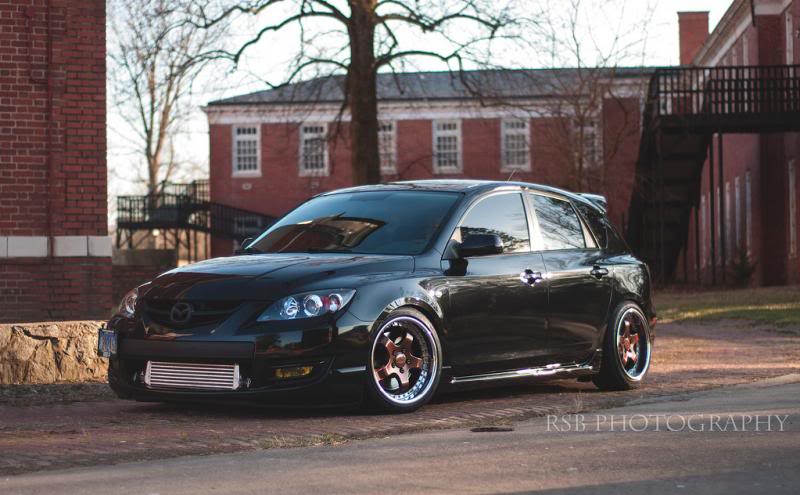 Product Specs
Rear Pillowball: Basic w/ Top Plates, No Camber Plates
Front Pillowball: Camber Plates/ Pillowball
Front Spring: 180mm / 10kg
Rear Spring: 210mm / 3.9&6.6kg
N1 Coilovers; Street Sport Series; Link Bar Included
* 6061 Aluminum
* Large Adjustment Range
* StreetSeal (TM) corrosion protectant technology
* Anodized Finish
* Light weight

* 5 Year Manufacturer Warranty: All service, rebuilds and warranty support are done here in our USA facility. \

*32 Step Damper Adjustable:*
* Rebound/ Compression adjusted in unison via 32 step adjustment.

*Pillowball Upper mounts:*
* For optimal performance Pillowball Upper mounts are a great feature. ISC Coilovers include pillowball upper mounts on all N1's.

*Thrust Bearing Kit:*
* We will not charge you 50.00- 100.00 to upgrade to a thrust bearing kit, these are a FREE upgrade on all ISC N1's. This helps eliminate the chance of spring bind; a common side effect of running aftermarket coilovers.

*Front Camber Plates:*
* When your vehicle's suspension geometry allows (vehicle specific, please check our application guide) all ISC N1's come with adjustable camber plates standard.

*Piston Rod Design:*
* High rigidity steel piston rods
* Meets with race/sport standards
* Shafts are valved according to the spring rate you choose. A Shock Dyno is used to ensure quality and consistent results.

*Single Cylinder Design:*
* Larger cylinder and piston design to advance driving stability and dexterity.
* Mono-Tube damper with high pressure nitrogen.
* Threaded portion of shaft is powder coated then salt spray coated for optimum street durability- We suggest also using anti seize or other protective products when you install your coilovers for even further protection from the elements if you are exposed to snow and salt.

*Sports Spring:*
* Made from high quality SAE9254 steel
* Dyno tested over 500,000 times on compression inspection with less than 5% deformation.

*Fully Custom Spring Rates/Valving:*
* Street Comfort, Street/Sport or Track/Race (spring rates vary depending on application, custom spring rates are available).
* We understand each driver has unique demands are happy to offer you a custom set for your vehicle.

*Ride Height Adjustable:*
* Full length height adjustable- 3 inches or more on most applications.
* High quality T6061 aluminum alloy used for all adjustment locks to provide a lightweight design that holds spring and vehicle down force.

*Bound Adjustable with Separate Spring Locks:*
* Preload is separate from ride height; the lower you go the ride quality stays the same!

*Aluminum Brackets:*
* Made from T6061 aluminum alloy by organic shaping to lighten weight and increase handling performance.
* ISC Gold or Black anodized surface to help prevent inside corrosion and surface rust.
* Brake lines and mounting brackets are welded onto the bottom mounts *in most applications* for an OEM type installation and fitment.
Warranty Information
14 DAY WARRANTY AFTER YOU RECEIVE YOUR ITEM
We make returns as quick and painless as possible. You must contact us within 14 days of receiving your item and tell us if you want an exchange or money back. 

MONEY BACK:
If you decide on money back we will fully refund your total amount after we receive the item. 

EXCHANGE AN ITEM:
As soon we receive the returned item we will send out the new item an adjusted payments according to type of exchange (even exchange, less total amount or greater total amount).

There is NO restocking fees, but all shipping fees for returns or exchanges are the customers' responsibility.