2005-2006 Mitsubishi Lancer Evolution

2003-2004 Mitsubishi Lancer Evolution

Factory Packaged Product
Manufactured by BLOX
• 1 BLOX Racing Vortex Generator diffuser ABS
• Mounting tape
• Anywhere in USA, CANADA, Mexico, Europe, Germany, Australia and United Kingdom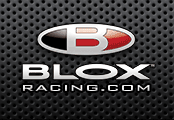 The BLOX Racing vortex generator is molded out of ABS plastic and is designed to be used as an OEM replacement. This aerodynamic piece will direct turbulence to correct areas of the rear of the vehicle and generate extra downforce. The BLOX Racing vortex generator is a direct-fit piece and is installed using 3M™ exterior mounting tape.
Warranty Information
14 DAY WARRANTY AFTER YOU RECEIVE YOUR ITEM

We make returns as quick and painless as possible. You must contact us within 14 days of receiving your item and tell us if you want an exchange or money back.